www.weather-info.co.uk Featured Area
Links to weather and volcanos in featured areas of interest
Iceland links
updated 220616 due to RSOE
Hekla
270616 IMO Bardarbunga
---
Alert State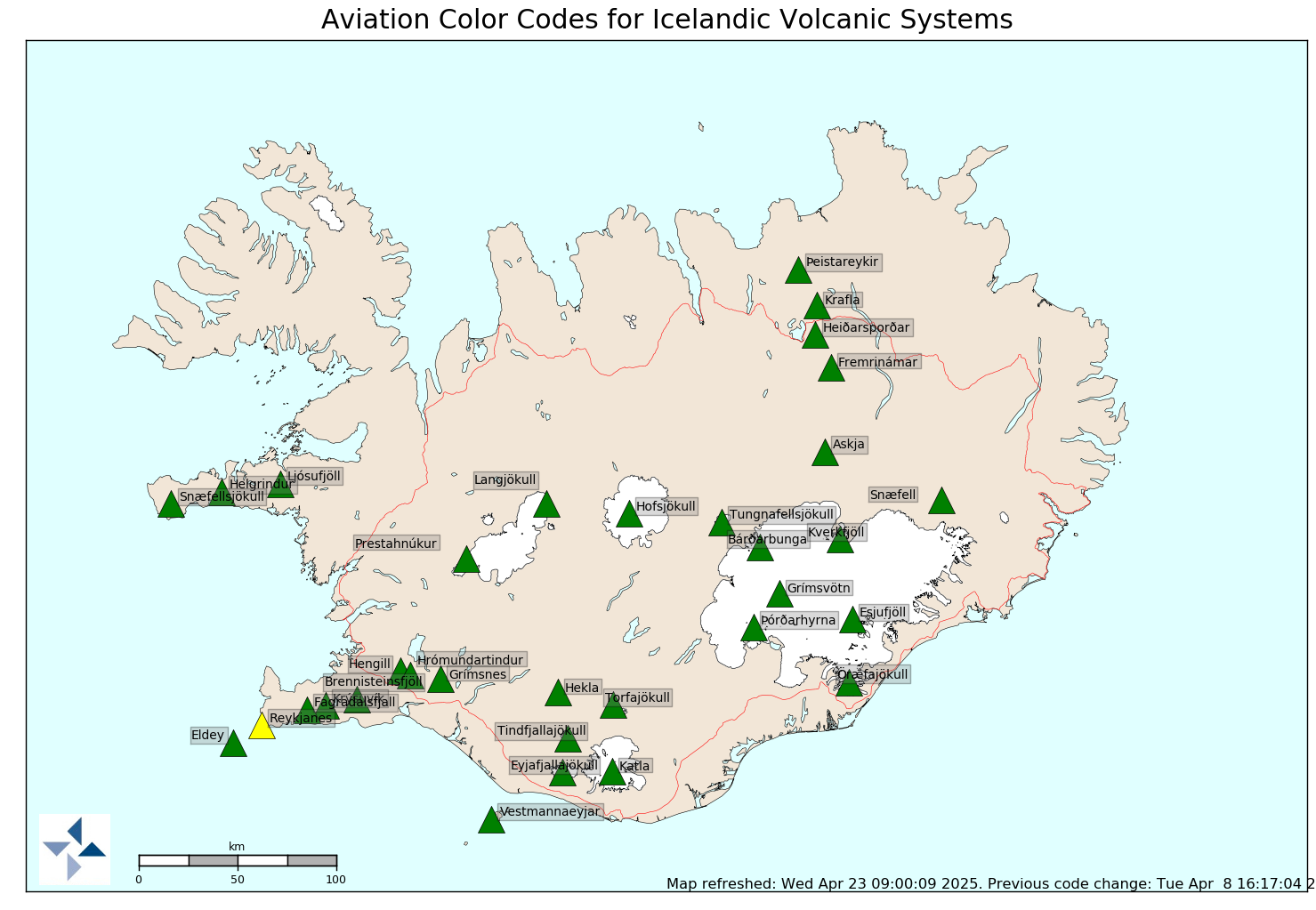 Future Volc Iceland site
LASTEST UKMO VAAC message
AVIATION NOTAM
Check Eurocontrol for updates.
---
Forecasts
CMC automatic monitoring trajectories and sat monitoring
To view full size image click the image
ORAEFAJOKULL
00Z 06Z 12Z and 18Z RUNS SHOWN - see link above for details
Automatic watch / hypothetical model runs for 48hours for a 6 hour eruption
NOTE based on short eruption rather than continuous eruption hence real life event would be more complex.
ORAEFAJOKULL hypothetical animations starting at
00Z
06Z
12Z
18Z
from latest available model run.
GFS 500hpa wind and contour T+00 to T+36, (via meteocentre.com)
UNI KOELN surface SO2 forecast
---
Observations
Global Volcano Obs system
Hekla web cam
Southern Iceland Earthquakes
GPS earth movement tracking Iceland
Iceland Radar
Iceland Lightning
NESDIS N Atlantic SO2
Iceland SO2
MSG ASH
SO2 alert
SO2 and ASH monitoring
---
Background info
BBC you tube - how ash affects jet engines
CAA Why ash and aviation don't mix
CAA CAP 1236 (check for more recent rules 23/10/2014)
CAA who is involved in safety related decisions
Iceland - links updated 241117 Converted to HTML5 Nov 5th 2016